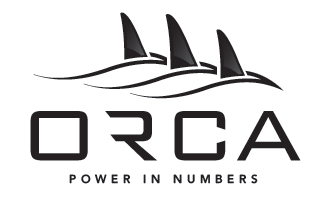 What is ORCA?

ORCA is an acronym for Occupancy, Revenue per Available Round, Channel Mix and Average Revenue per Round. These are all Key Performance Indicators (KPIs) that are useful to golf operators in this competitive age. And like the orca itself, the ORCA report allows you to compare your data to that of your competitive set of golf courses with the ultimate goal of improving everyone's results through improved knowledge.

What does ORCA provide?

Monthly, ORCA produces a series of detailed reports driven from your data for you to use as a management tool. This report is similar to a set of data that has been used as a bible in the hotel industry for 30 years. They measure:

4 Key Performance Indicators (KPI)
• Occupancy – the number of rounds sold as a percentage of rounds capacity
• Revenue per Available Round – the capture of revenue as a percentage of capacity
• Channel Mix – where your rounds come from, including direct to you, your website, third party resellers, call center, barter, etc.
• Average Rate per Round – the average rate you are achieving based on daily sales
4 Different Time Dimensions
• Current Month
• Year to Date
• Trailing 3 Months
• Trailing 12 Months
Competitive Set – They provide blind data on a set of 4 competitors that you select. This is presented as an average of competitive courses and ranked against your course for all KPIs.
---
How do CGCOA Members benefit from ORCA?
Download the pamphlet below for all the details on The ORCA Report's special package for CGCOA Members full of substantial savings. For any questions, please contact Executive Director Marc Connerly at mconnerly@connerlyandassociates.com.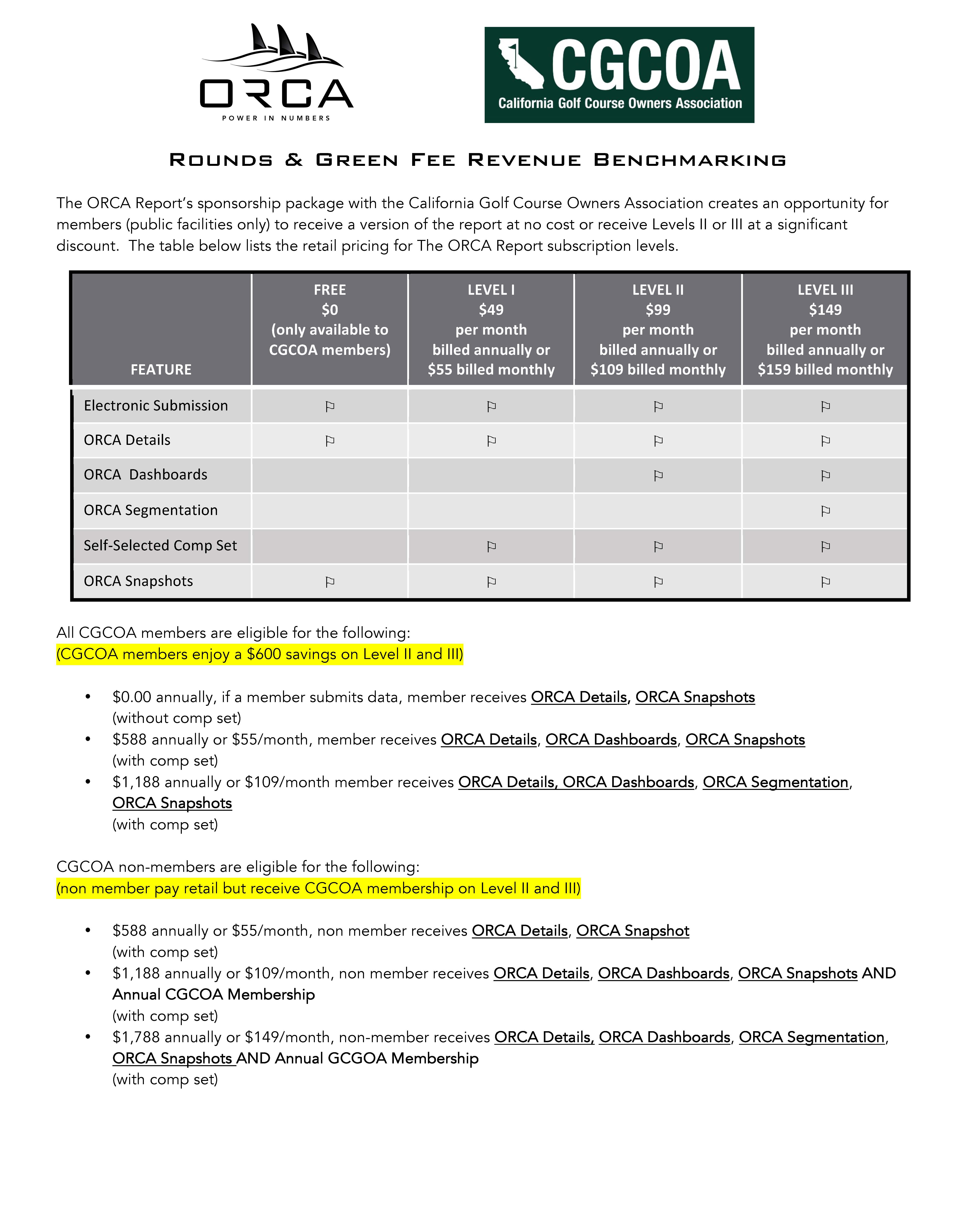 ---
Want to know more about ORCA? Download the brochure below: